What is a Barber Shop Business Cash Advance?
A Barber Shop Business Cash Advance is a new, unsecured and a faster way to fund your business needs. It's not like traditional barber shop business loans where you pay fixed monthly amounts set over a fixed term, it works by repaying the amount you borrowed on your future card sales. If you have a good month you pay back more, if you have a slower month you pay back less.
You can borrow from £3000 up to £300k and it's up to you on what you spend it on. It's an unsecured finance product and has no APR – there's no fixed term as it works along side your business. You only pay back a small percentage of the value of your future credit and debit card transactions. Typically this is around 10%, but can be less or more depending on your circumstances and what you're comfortable with. All of your cash sales are not affected meaning that you keep 100% of cash income.
Will my barber shop qualify?
If you are a UK business that has been trading for over 3 months with a PDQ card terminal machine, you're likely to qualify for an advance – It's much faster and easier than your conventional barber shop business loans process! Typically you can borrow up to the amount of your average monthly card sales, so for example, if you turnover £3,000 a month (in card sales) you can borrow up to £3,000 or more depending on you circumstances. Don't worry if you're a start up and have been trading less than 3 months – we could still help you.
We know that you are busy running your barber shop business so we've created a simple, clear and straightforward process. Applying is easy, just complete the form above or call us on 0800 133 7868 and one one our financial experts will be able to assist you and answer any questions you may have.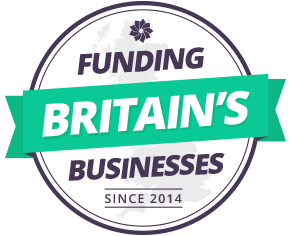 We've helped 1000's of businesses like yours get the funding they need for:
Training new staff
Purchasing new stock or equipment
Refurbishing the premises
Helping with cash flow
Recruiting new staff
Building a website
Advertising
Relocation
Emergency repairs
and much, much more!
Apply Now
Quick Decision with No Obligation
Need help? Give our friendly team a call today
Monday to Friday - 9am to 6pm