What is a Bridal Shop Business Cash Advance?
A Bridal Shop Business Cash Advance is an unsecured alternative business loan solution that works with your future credit and debit card sales. It's available to all UK small and medium enterprises wanting to support cash-flow and business needs.
You can borrow between £3000 – £300,000 and once approved, the money can be with you in a matter of hours and can be used for any business purpose. You repay the advance back through an agreed fixed percentage of your daily card takings (around 10%) until the loan is fully repaid. As this is based on card transaction only, your cash income is NOT affected, meaning you keep 100% of cash sales.
A cash advance is different to traditional bridal shop business loan as there's no APR, fixed monthly payments or terms to worry about, it works with your daily business performance. For example, if you have a quiet month you pay back less but if you have a better month you pay back more, paying more off the advance – it's simple!
The main criteria to qualify for a Bridal Shop Business Cash Advance are very simple:
A UK Registered Company
A minimum of 3 months trading
An average monthly card turnover of at least £2,500
That's it! Don't worry if you don't meet the above criteria – we can still help you.
It's quick and easy to apply with minimal amount of paper work required. We accept over 90% of applicants. Why wait? Apply for a Bridal Shop Business Cash Advance today and get the funds you need.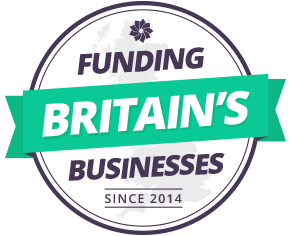 We've helped 1000's of businesses like yours get the funding they need for:
Training new staff
Purchasing new stock or equipment
Refurbishing the premises
Helping with cash flow
Recruiting new staff
Building a website
Advertising
Relocation
Emergency repairs
and much, much more!
Apply Now
Quick Decision with No Obligation
Need help? Give our friendly team a call today
Monday to Friday - 9am to 6pm