As a florist you know there is no machine that can do your job, floristry will always remain a people job. The trade calls for skilled workers with a creative flair, it has been that way for years and will continue to work that way for many years to come. When it comes to expanding your business however, lending from the banks becomes an altogether less personal affair. That is why we have a unique florist business loans alternative which is being government backed. We call it a Florist Business Cash Advance.
It is often the case that banks seem to make it difficult for smaller UK businesses to lend, instead of supporting our own home grown industries; we are subject to awkward communication methods, long waits for a decision and a sterile approach to lending. It is time for a change in business loans, a change that will benefit the British floristry trade and encourage expansion in the profession. A Florist Business Cash Advance offers a clear and simple loan, what we lack in creativeness we make up for in honest and helpful lending!
Our florist business loans range from £3000 to £300,000 and the repayments are taken from future credit/debit card machine transactions. Our loans are not secured, so none of your assets would be at stake. You won't lose sleep worrying about repayments because with us, you agree upon a percentage of your future card payments as loan installments. This means your loan will work with your day-to-day business. Sound simple? It is.
With our Florist Business Cash Advance you have no up-front cost; there are no hidden charges and no surprises. We like to be clear and honest with our customers, we believe that is how business should be done, and this will inspire success. The application process is easy and can be done online in a matter of minutes.
All you have to do is answer a few questions about the nature of your business and your credit/debit card revenue, from there we will be able to see if you are eligible. The funds could be in your account within as little as 7 days. Our aim is to help in the expansion of smaller UK businesses, so if you want to get the most from your business, the time is now. The economy is on the up and floristry is a trade we will always need. We are offering the chance for you to do bigger and better things, to expand your creativity and your business simultaneously. Fill out our simple application form now.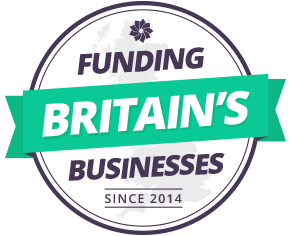 We've helped 1000's of businesses like yours get the funding they need for:
Training new staff
Purchasing new stock or equipment
Refurbishing the premises
Helping with cash flow
Recruiting new staff
Building a website
Advertising
Relocation
Emergency repairs
and much, much more!
Apply Now
Quick Decision with No Obligation
Need help? Give our friendly team a call today
Monday to Friday - 9am to 6pm