A Restaurant Business Cash Advance is just what alternative lending is all about. If you are a restaurant owner, no doubt you have found it difficult in recent years to grow your business. With the economy taking such a huge downturn, dining out became a one off treat for some people and an unaffordable expense for many others. As the economy now grows, hope is on the horizon for many small businesses. As people are indulging in meals out again, there has been no better time to expand your business.
A refreshing alternative to restaurant business loans
The difficulties in lending may have put you off in the past; dealing with the banks is often little more than a nightmare. Just as the economy is expanding so too are the ways of lending. Our Restaurant Business Cash Advance product is a new and refreshing way of lending compared with traditional restaurant business loans. With us you can gain the capital you need to make your business a success.
We offer a clear system with absolutely no hidden charges, just one up front cost. You then pay us back by agreeing on a percentage of the future credit/debit card machine sales, and once your loan is paid off that's it! You could even then apply for further funds if you feel your business would benefit from it. Business expansion comes in a variety of forms, perhaps you need to invest in better quality equipment and fittings, or maybe even a marketing campaign to drum up new business. It's not really any of our concern how to plan to invest in your business; as long as smaller UK businesses are growing we have done our job.
The application process couldn't be simpler. All you have to do is complete an Restaurant Business Cash Advance online form, which takes a matter of minutes. The form includes some basic questions about your business, from there we can discuss how much you want to lend and the percentage of each card payment you wish to designate as your repayments. You can lend between £3000 and £300,000, funds may be in your account within as little as 7 days! Repayments are taken daily and because we use a percentage system our loans work with your business. As you make money you pay back more and more of your loan. You can even go online to see how much of your Restaurant Business Cash Advance you have left outstanding.
We can finance and cater for ALL types of restaurants types including Indian, English, African, American, Chinese, Italian, Thai, Greek, French and many more! So if you're looking for an easier and faster finance alternative to a traditional restaurant business loans, look no further – Apply today!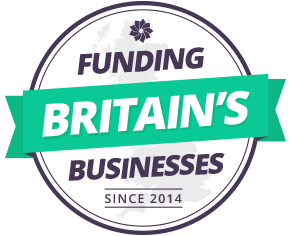 We've helped 1000's of businesses like yours get the funding they need for:
Training new staff
Purchasing new stock or equipment
Refurbishing the premises
Helping with cash flow
Recruiting new staff
Building a website
Advertising
Relocation
Emergency repairs
and much, much more!
Apply Now
Quick Decision with No Obligation
Need help? Give our friendly team a call today
Monday to Friday - 9am to 6pm