A Vet Business Cash Advance offers your practice and profession with an easy access to a unique funding opportunity. Unlike traditional vet business loans, our product is only repaid on future card sales, there is no APR and it is unsecured. If you have a slow month then the payments are low too, and if you have a good month the loan is being paid back quicker. It's a new innovative alternative funding source.
As a small veterinary practice you understand the importance of animal care. It is an unfortunate truth that animal care suffers in times of economic struggle. Luckily the economic future looks a lot brighter, as should your business plans.
Grow your practice with a Vet Business Cash Advance
Business expansion has been the last thought on most people's minds over the last few years, simply surviving has been hard enough for most. However as the UK begins to fight back, there is hope for our home-grown businesses. Not just hope but room for improvement and huge success.
If you're looking to make the most out of your veterinary practice then look no further than our Vet Business Cash Advance. Perhaps you're looking to get training for your staff, or invest in better quality equipment or dental practice chairs, whatever the reason we understand that it's not always that simple to get loan from the banks. At Merchant Cash Advance we offer a simple and pain free solution to lending. You won't have to deal with the banks or pay a ridiculous amount of interest.
We offer loans from £3000 to £300,00 and the repayments come solely from your credit/debit card transactions.
You agree with us on a set percentage of the future card payments, this means that your loan repayments work with your business, rather than against it. You can even go online to see how much of your loan you have paid off and how much you have outstanding. We are clear with our customers and always honest.
The quick and easy application process only takes a matter of minutes and can be done online. There are a few questions about the nature of your business and the revenue generated from your card machine. If you are eligible we then discuss the amount you want to lend and what percent of card transactions you will be using for the repayments, and that's it! The money could be in your bank in as little as 7 days. So if you're looking for a quick and easy way to lend, without the hassle of traditional vet business loans from the banks or the extreme methods of other lenders just fill out our easy Vet Business Cash Advance online application form today!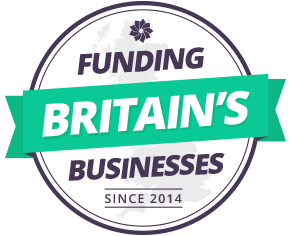 We've helped 1000's of businesses like yours get the funding they need for:
Training new staff
Purchasing new stock or equipment
Refurbishing the premises
Helping with cash flow
Recruiting new staff
Building a website
Advertising
Relocation
Emergency repairs
and much, much more!
Apply Now
Quick Decision with No Obligation
Need help? Give our friendly team a call today
Monday to Friday - 9am to 6pm