A true definition of a flexible business loan would be a commercial product that truly works in line with your cash flow. A merchant cash advance offers such flexibility.
Firstly a cash advance is raised based on the revenue your business generates through credit and debit card sales. So for example, if your business generates £5000 of card sales per month you could qualify for a loan of between £5000 and £7500. In some cases, we can even take your total revenue into account and offer you larger loan values, again only repaying the advance based on future card sales.
The difference with this type of funding is that you repay the loan amount as and when you make sales. This defines the term flexible business loan because when your sales are low, your repayments are low too. Having this flexibility based on your revenue on card sales makes the business cash advance product unique and very appealing to businesses who operate merchant payment methods.
There are no hidden fees, early or late repayment penalties, there are no upfront application fees or charges. There is just one agreed amount to repay. The percentage of each card sale which is used to repay the loan is calculated and agreed – a figure that will comfortably work for your business.
Unlike many other types of commercial finance, this flexible business loan is also unsecured meaning that we don't require a personal or business asset to be secured against the loan value. If you have shopped around you will be familiar with high street bank charges, fees and APR's. A merchant cash advance works differently and is classed as alternative finance. The product is backed by the Investment arm of the British Business Bank which itself is backed by the UK government.
We have helped many small businesses and SME's with their funding requirements. Often it is required to buy stock, refurbish, invest in new premises or marketing. The business cash advance can be used for any purpose. If your business has any poor credit – don't worry as this product doesn't take this into account. In fact, we have helped many owners of commercial businesses when they have searched long and hard for business loans for bad credit.
If your business takes card payments and you are looking for a flexible way to borrow money then a merchant cash advance could be the perfect fit for your business. Apply with us for a no obligation quote or just a friendly chat – our team would be delighted to help you further.
Apply Now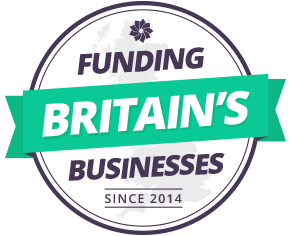 We've helped 1000's of businesses like yours get the funding they need for:
Training new staff
Purchasing new stock or equipment
Refurbishing the premises
Helping with cash flow
Recruiting new staff
Building a website
Advertising
Relocation
Emergency repairs
and much, much more!
Apply Now
Quick Decision with No Obligation
Need help? Give our friendly team a call today
Monday to Friday - 8:30am to 6pm