The restaurant 'Bellavista Del Garden Del Norte' is a Restaurant in Barcelona created by footballer Lionel Messi and his brother. Rodrigo Messi is part owner of the restaurant, which is located at number 86 on Enric Granados Street near the city centre.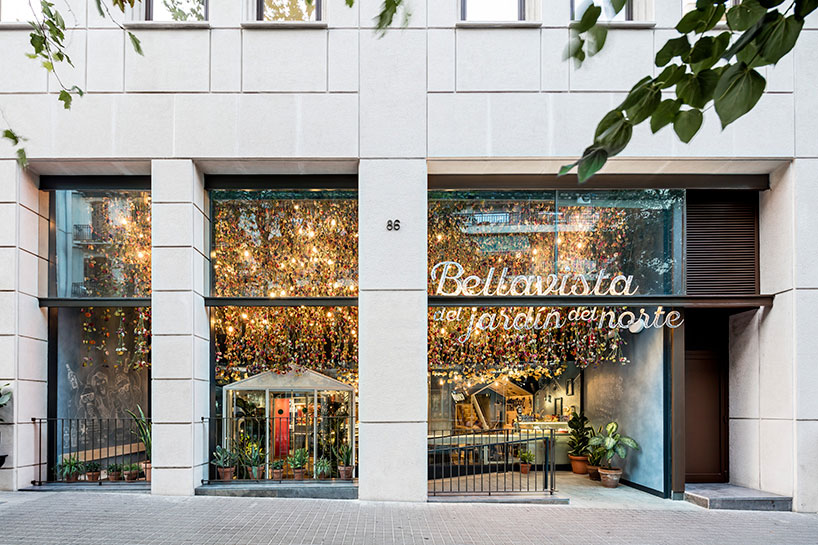 Bellavista Del Garden Del Norte, Barcelona. © Adria Goula
Diners will be able to order breakfast, lunch and dinner inside or within a 1000-square-metre garden.
It is located in the example district of Barcelona and is influenced by the 'spirit of small villages in Spain'. And you can clearly see that influence in the room space throughout.
The name translates to 'beautiful view of the garden in the north' which is in reference to the large garden area at the back of the restaurant.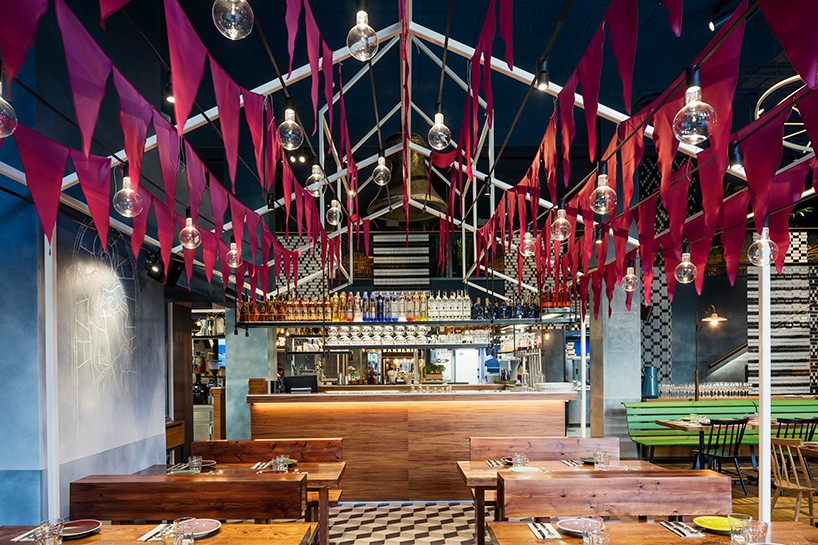 Bellavista Del Garden Del Norte, Barcelona. © Adria Goula
The whole restaurant is designed as a journey through various villages, cultures and festive spirit of those villages across Spain and Argentina.
Visitors that dine at the venue can choose to sit at a Barbers, a local pub or sit and watch the head chef cook in the Tombola.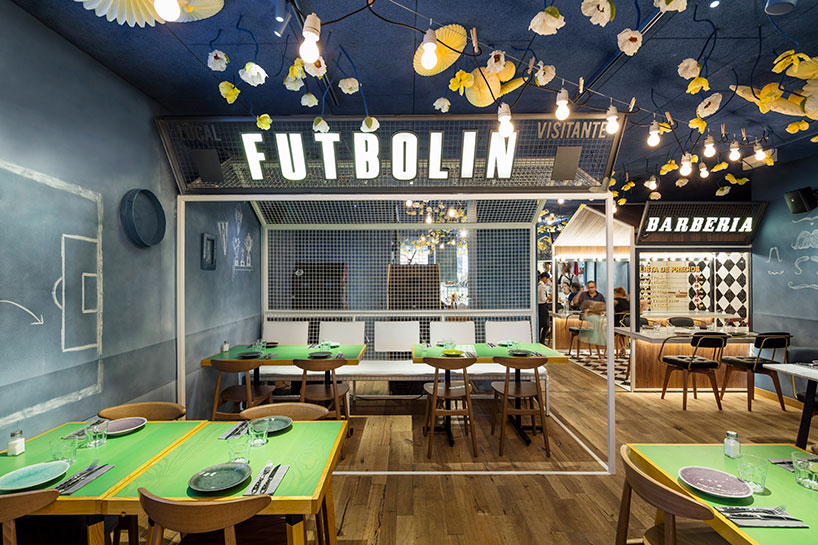 Bellavista Del Garden Del Norte, Barcelona. © Adria Goula
An eclectic mix of space and vibrant areas including a garden ceiling (hanging flowers replicating 'flower feasts'), football stadium, church, grocery store, new stands and more. All underneath an impressive lighting display there to replicate a Spanish village firework display.
If this has inspired you to maybe think about giving your restaurant a facelift and image change we can certainly help with financially supporting such a project.
By revamping and create better space environments for your customers you can expect an increase in sales if you do it right. Maybe think about briefing an interior design firm to give it the image you want and the space it needs to make more money.