Photo: John Horton / Lincolnshire Live
Congratulations to the owners of Claire Woodall, owner of Lincoln Bra Lady in North Hykeham, Lincolnshire. A creative way to attract the attention of passers-by and a story that is attracting attention on social media too.
Claire placed a cutout of a life-size female modelling lingerie in the first-floor window of her lingerie shop. It has clearly worked as passing traffic has literally come to a standstill as motorists and passers-by think the cut out is a real person. Over the last few months, the cutout has attracted a lot of attention and has now become a landmark for many in the area.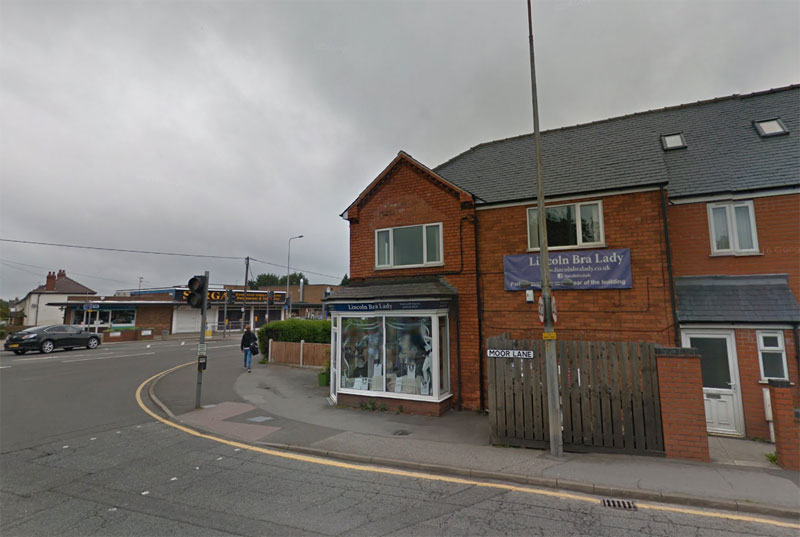 Clearly a talking point, there are not many businesses who could have generated this much attention from such a little marketing idea. We think it is ingenious. Since the image appeared in what was a fairly mundane upstairs shop window and posted out on Facebook, it has certainly hit the headlines – even appearing in the national press.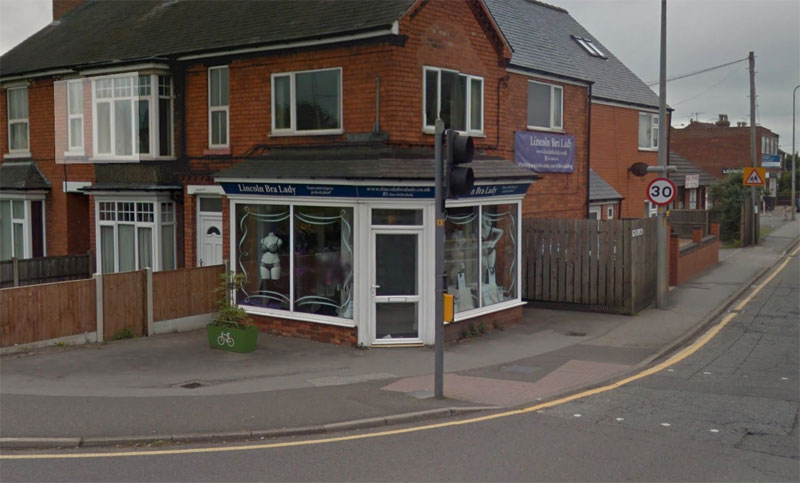 The image was posted on Facebook who's author wrote, "Almost every day, Lincs FM reports slow-moving traffic at Hykeham crossroads. I think I may have discovered why."
The comments have been flooding in too, with some posting comments such as 'Yes, I can see a couple of hold-ups there' and 'Nice to see someone keeping abreast of the times'.
Joking aside, it's all good marketing. It's a simple lesson for many businesses looking to create awareness. Something so simple can have a marketing reach that any seasoned marketing professional would only dream of. This story has captured the attention of an enormous amount of people locally in North Hykeham and throughout Lincolnshire. It's now gone viral on social media and now the likes of the Daily Mirror have also run the story. If you were to pay a marketing agency for this kind of exposure, you would expect to pay tens of thousands of pounds.
Congratulations to Claire, innovative marketing at its finest.