A Clothes & Fashion Business Cash Advance is a flexible and easy way to raise finance for your business. Borrowing is dependant on your average monthly card sales so potentially you can borrow from £3000 up to a maximum of £300,000. You simply pay back the advance via an agreed percentage of you card takings.
Will my clothes business qualify?
The qualifying criteria is basic, and providers only require that your business accept card payments that equate over £3k per month and be trading in the UK for at least 3 months.
So, how does it work?
You will get advanced up to 150% of your average monthly cards takings. This can be used for any business purpose such as stock purchase, maintenance, refurbishment and much, much more. Approval can takes a few hours and funding into your account can take up to 5 days.
Repayments are simple. You will agree a small percentage of your daily credit and debit card takings that you will repay on a daily basis until the amount is fully repaid. So you only repay when your customers purchase from you using their card via your PDQ machine. Cash sales are not taken into account.
It's flexible and unsecured meaning if you clothes and fashion store has a slow week then you back back less. If you have a great week, you'll pay it back quicker. There's absolutely no fixed monthly terms. It simply works alongside your business performance.
Apply online or give our friendly team a call to get your FREE no-obligation quote.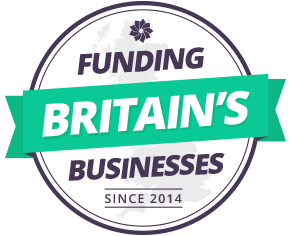 We've helped 1000's of businesses like yours get the funding they need for:
Training new staff
Purchasing new stock or equipment
Refurbishing the premises
Helping with cash flow
Recruiting new staff
Building a website
Advertising
Relocation
Emergency repairs
and much, much more!
Apply Now
Quick Decision with No Obligation
Need help? Give our friendly team a call today
Monday to Friday - 9am to 6pm