Calling all MOT garage owners, this is good news for your small business. In an on-going trade such as yours, business is always there, but perhaps it has slowed to dribs and drabs over the last few years, or perhaps your business is just ticking over, merely existing rather than succeeding. A MOT Garage Business Cash Advance gives you the tools to expand your business and use the potential that is there.
An MOT Garage Business Cash Advance is the perfect loan option for your garage business like yours. Smaller businesses often struggle with gaining the capital they need to properly invest in themselves. Banks can sometimes be difficult to deal with and other lenders use sneaky tactics or threaten your assets. At Merchant Loan Advance we are different; we offer a new and refreshing way of lending.
An MOT Garage Business Cash Advance is the perfect loan option for your garage.
First you fill an application to check you are eligible, the application can be done online in a matter of minutes. There are only a few questions to answer about the nature of your business and your credit/debit card machine. If you are eligible we can then move on to discussing how much you want to borrow. We offer loans between £3000 and £300,000. Here is where our system will pleasantly surprise you. Your repayments are taken from your future card transactions. We agree on a percentage which will be taken from your credit/debit machine payments on a daily basis. This means that as you make more money you pay off more of the loan.
This system means a Merchant Cash Advance works with your business, and are dependent on your business being a success. We are clear and honest with our customers, you will receive an up-front charge at the beginning of the process, this will not change as you start making repayments and there are no hidden costs. You can even check online how much of your loan you have outstanding. Our loans are not secured, so none of your personal assets are in danger. All you need is your credit/debit card machine and you are likely to qualify for one of our loans.
At Merchant Loan Advance we believe in supporting home grown business to achieve their full potential. We support the British economy and believe lending should be honest and clear. So, if your garage accepts card payments and you're exploring ways to raise funds for any purpose, get in touch with us today and discover what could be available for you.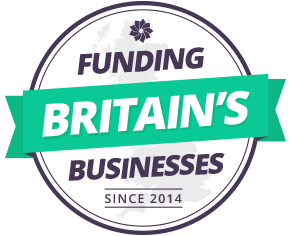 We've helped 1000's of businesses like yours get the funding they need for:
Training new staff
Purchasing new stock or equipment
Refurbishing the premises
Helping with cash flow
Recruiting new staff
Building a website
Advertising
Relocation
Emergency repairs
and much, much more!
Apply Now
Quick Decision with No Obligation
Need help? Give our friendly team a call today
Monday to Friday - 9am to 6pm