The iPad has seamlessly slotted itself into the world of point of sale systems and seems to be making quite the impression. No longer is it just a tablet to waste hours on switching from app to app, it's now a valuable asset to your business.
If you're ready to do away with archaic Windows-based POS systems and dive into the world of touch-screen tills then read on to find out the best iPad POS systems in the UK.
What is an iPad POS system?
Essentially, it's a POS (point of sale) system that uses an iPad as its nerve centre instead of a computer. Everything works through an app that you download onto the iPad with connected hardware like cash drawers and credit card machines.
This makes taking payments much more mobile, seamless, flexible and versatile, giving your customers varied options on how and where they can pay for their goods or services.
Not only is it convenient for your customers but for you too. The data is stored in the cloud instead of a traditional computer. This means you can check up on your business data from any device that's connected to the internet. This also keeps the data safe in the event of a hardware failure.
Why would I need an iPad POS system?
The way we pay for goods and services is changing. Customers want seamless transactions using hardware that they themselves are familiar with. They want contactless payments, receipts stored digitally and less time spent waiting at the till. An iPad POS gives you this freedom to better cater your paying process to your customers, meaning they're more likely to come back again and again.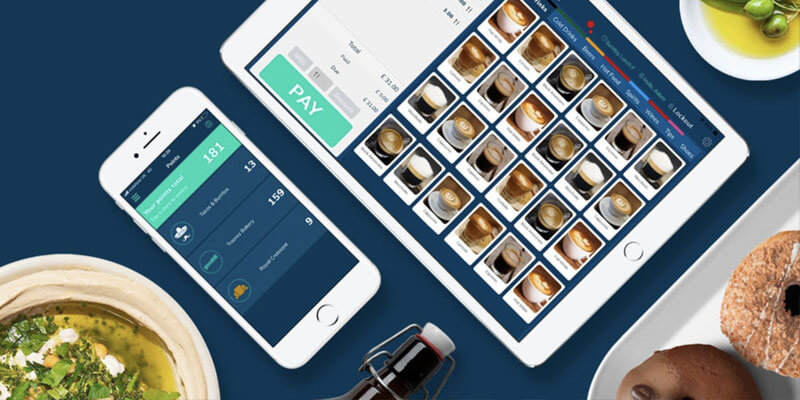 1 Goodtill
Goodtill by Sumup caters to many different industries, from retail, food and drink to sports and entertainment on one simple platform. They offer a set core POS module and then you get the choice to add on optional modules to tailor your solution to your situation. They also offer managing and reporting so you can keep tabs on your business activity whenever you want or need to.
| | |
| --- | --- |
| Price | Core POS Module (per screen) - £49 per till per month |
| Optional Modules | £9 per month |
Goodtill Pros:
You can tailor your package by adding on what you need and discarding the rest. It's user-friendly hardware means it's fairly easy to train up employees who may not be used to using an iPad.
The customer service team are helpful and really quick to reply when you have a problem.
Goodtill Cons:
Reviews mention that the hardware can sometimes crash.
Best for:
Businesses who are new to an iPad POS system as it caters to many different industries which means you'll find a way for it to suit yours. Whether you're taking payments or managing stock, you'll be able to do it with ease. Plus, insightful reporting allows you to see what's selling and what's not so you can see which products or services you need to push without delving into laborious weekly accounts.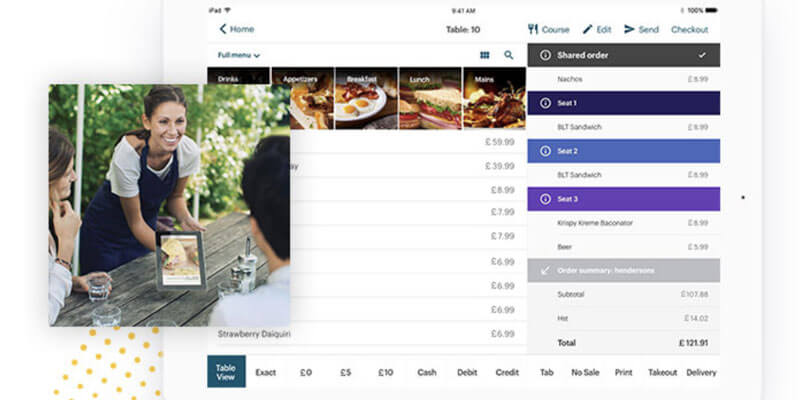 2 TouchBistro for Restaurants
The TouchBistro is probably one of the most popular choice of POS system for the restaurant industry. With it's user-friendly features and clear design, it makes the day to day running of your restaurant so much easier. Table service, counter service or take away only, Touchbistro can accommodate them all. With its flexible paying options, diners can pay for their meal at their table without glitchy card readers interrupting their night.
| | |
| --- | --- |
| Price | From £69+ per month |
TouchBistro Pros:
With its menu and inventory management, staff management and scheduling, and reporting and analytics, you can get an overview of your whole business on one handy device.
TouchBistro Cons:
The customer support doesn't have the best reviews, with long wait times in urgent situations, it's not ideal for businesses who need a quick solution.
Best for:
Businesses who need an all-rounder without the 'techy' set up. Whether you're a restaurant, coffee shop, food truck or pub, its going to easily cater to the needs of your business.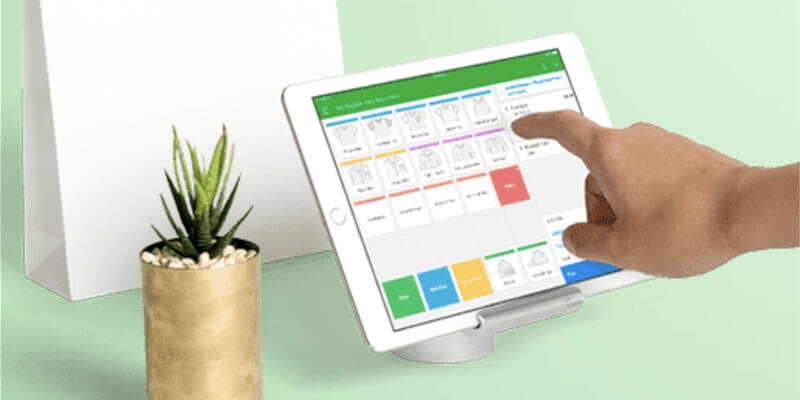 3 Vend for Retail
Vend (now a part of the Lightspeed family) covers a whole host of different industry sectors, from fashion and apparel, health, and beauty to non-profits, it really does know what it's talking about when it comes to POS. Not only do they cover your point of sale but everything that comes with it, helping you with e-commerce, taking payments, sorting inventory, grouping customers and storing their buying history so you can create a profile and personalise products and services for them. And that's just their basic offering if you choose to add on you can take advantage of their email marketing, integrating your accounts and keeping on top of your staffing and scheduling.
Vend Pros:
Its intensive analytics allow you to see where you're doing well and where you need to improve. This means its a super-efficient program to help you make more sales without the faff of cross-checking through last year's sales reports.
Vend Cons:
Vend doesn't work on smartphones so if you regularly sell on the go from one, you'll need an iPad or laptop to complete the sales, which for some customers, can take the seamlessness nature out of paying.
Best for:
Businesses who love stats and analytics and your company thrives off knowing the numbers. If you want a clear and concise report of how your business is doing then Vend really is one of the leading contenders.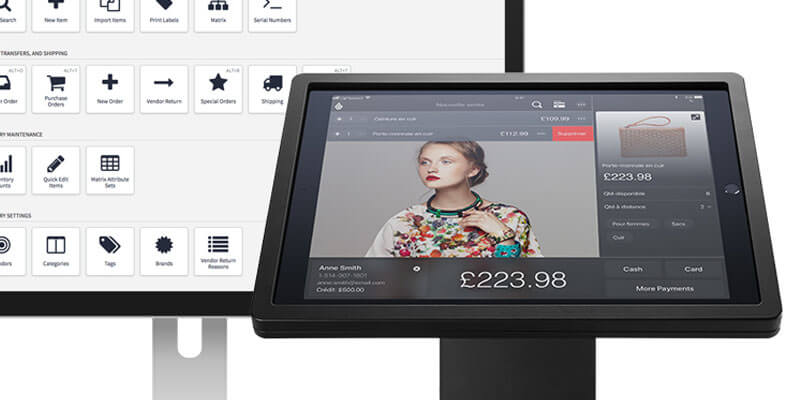 4 Lightspeed POS
Catering to small and medium-sized businesses, Lightspeed focuses on retailers and restaurateur. From point of sale, loyalty & CRM, merchant services and your e-commerce platform, it really is a great place to start if you're new to iPad POS.
If you're a restaurateur, Lightspeed Restaurant has an amazing table management overview helping you customise the way your business runs, from food and drink specific features to self-service menus for customers to use, it really is a front runner for retail and restaurants wanting to up their game.
Lightspeed Pros:
You get a free trial to see if it's the solution to your POS needs. Their detailed inventory management functions are second to none plus you can also create customer loyalty profiles to help personalise what offers you send to them.
Lightspeed Cons:
The basic version offers enough for small businesses but if they'd like to add on features it can become quite costly, and for a small business this is sometimes impossible.
Best for:
Full-service restaurants, cafes, and businesses that sell on and offline. With Lightspeed you have the ability to integrate with an online store meaning you can further your reach and create an online exposure to increase sales.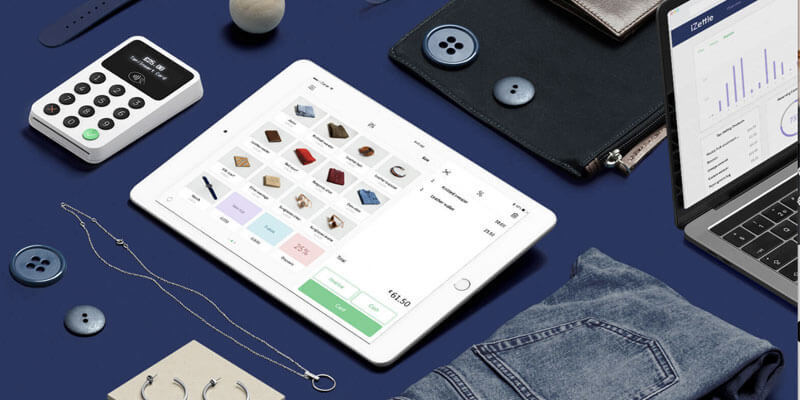 5 Zettle by Paypal (former iZettle) for Hospitality, Retail & Services
With its handy mobile card reader, Zettle seems to be a popular choice with businesses just starting out and budget-conscious merchants. By signing up you get free access to the Zettle app which allows you to send invoices, manage employees and create reports. Plus, by signing up you get to use Zettle's own ecommerce platform which automatically integrates with your face to face sales.
If you're a food and drink business and need a little more, you can upgrade to the Zettle Pro System, this comes with a whole host of features including attaching food orders to a specific customer in your restaurant.
| | |
| --- | --- |
| Price | No contracts or recurring fees. From 1.75% per transaction. |
Zettle Pros:
It allows you to have a free trial to get to grips and see if it suits the needs of your business. It's also super easy to set up and you could be taking payments right away.
Zettle Cons:
Has a daily and monthly overview of sales but no weekly overview which could be really useful for most businesses.
Best for:
Businesses who don't want to commit a lot of money to their POS just yet and who need a user-friendly system to get them started. It's perfect for beauty salons, hair salons, cafes, and bars.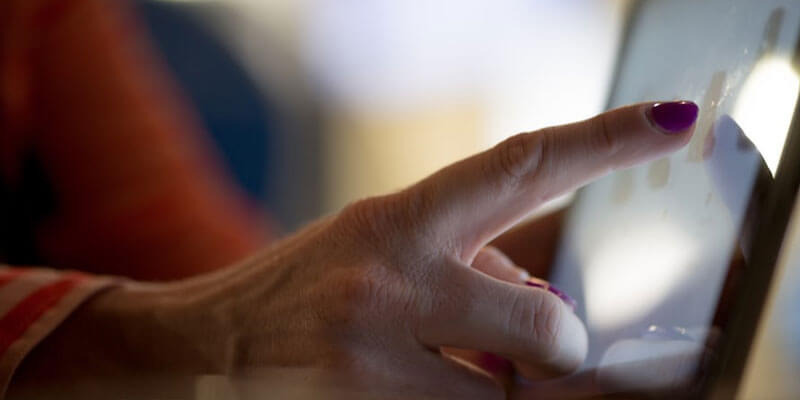 Choosing the right iPad POS for your business
Your customers want seamless transactions and personalised offers and by using an iPad POS you can give them that. With an iPad POS system, inefficiency can become a thing of the past. So whether you're a small business just starting out or a big player in your industry, opting for an iPad POS will change how you do everything in your business, for the better.
As we all saw, 2020 and the Covid-19 pandemic brought a change in the way businesses operated and consumer habits changed dramatically. Crucially, now more than ever before technology and cashless payments are the future. By embracing new technology, your business will be best-placed to cope with the change in culture.