There was much to celebrate for Oxfordshire with three restaurants named in the The Sunday Times 100 British Restaurants 2017. Included in the list were Le Manoir aux Quat'Saisons, The Old Parsonage in Oxford and The Feathered Nest Country Inn in Nether Westcote.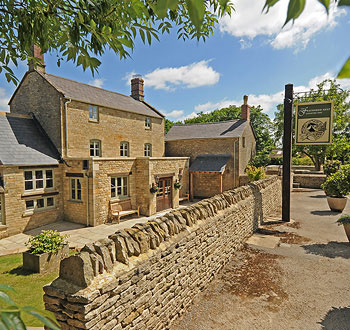 The owners of 'The Feathered Nest Inn' in West Oxfordshire are clearly on a high after picking up the accolade. Amanda Timmer commented "We are thrilled. We expect to be extremely busy now, the phones will probably start ringing off the hook on Sunday."
A blend of 'sensational food' and 'breathtaking views' were enough to place the restaurant in the top one hundred list.
The restaurant who are based in Nether Westcote have previously had fantastic reviews from national and local press and just goes to show that accolade can lead to consistent foot flow, and busy tables.
Seven other restaurants in Buckinghamshire and surrounding counties also feature in this year's Sunday Times Top 100 Restaurants.
The Hand & Flowers, in Marlow owned and run by Tom Kerridge also joins the list which will be no surprise to many.
For maximum coverage for your restaurant try starting with inviting local and regional food critics to your establishment. This can lead to rave reviews, great PR and awareness without paying heavy advertorial costs.
If your business does pick up positive headlines then it will have a knock on effect to a wider audience and who knows maybe your business may someday feature in the The Sunday Times 100 British Restaurants. Either way the idea of busy tables should be of interest to many restaurant owners.