There's nothing quite like a traditional British pub. Many countries try to replicate the unique atmosphere and vibe but simply can't achieve it. It's one of the many things we're famous for. Today, MLA is taking a look at the one of the many things that makes them so different: The quirky names!
You know you're in the UK when you're popping out for a few in the Dog and Duck, a swift half in the Cross Keys, and maybe a cheeky one in the Green Man on the way home. These names, amongst hundreds of others, are unique to the British Isles, but where do they hail from?
Firstly, let's take a look at the most popular pub name. Opinions on the most common vary from survey to survey, but it looks like 'Red Lion' takes the lead, with nearly 1,000 watering holes UK-wide using it.
The Red Lion name is a heraldic symbol, deriving from Scotland. James VI of Scotland came to the throne in England as James I, and within weeks insisted that all buildings of importance, including pubs, bear the Red Lion coat of arms. This was a way of reminding the English that the Scottish held power in the south.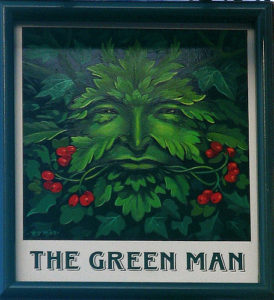 Slightly quirkier names like The Green Man date much further back. The Green Man is said to be linked to fertility, and is one of the oldest folklore figures in British history. Many believe that the Green Man represents Jesus Christ and his resurrection, with the greenery symbolising new life and growth.
Moving on. Pub names with animals in the title, like the popular Dog and Duck, or Dog and Gun, are unsurprisingly linked to hunting. Britain has a long hunting history, both for survival and sport, and many public houses marked that love when naming their pubs. Similar could be said about pubs with 'Anchor' in the name: There're no prizes for guessing that those who use this have likely been linked to sailors.
What's the most unusual pub name you've seen? Get in touch with the MLA team and let us know!